Click on the picture or link below for the full text.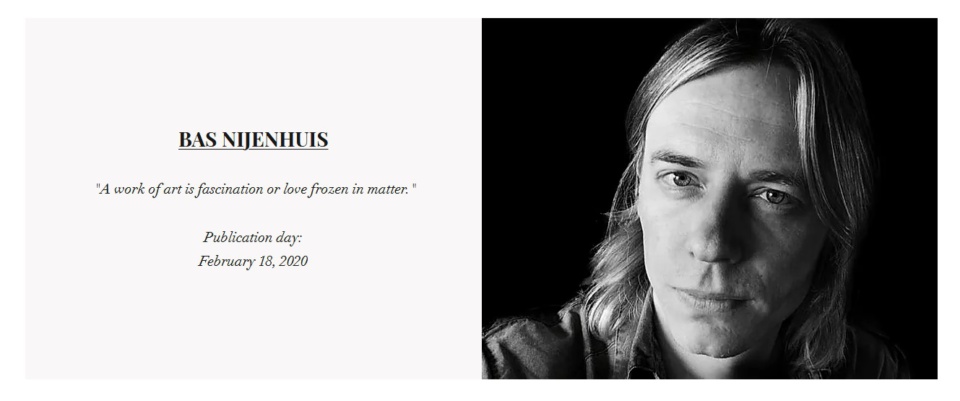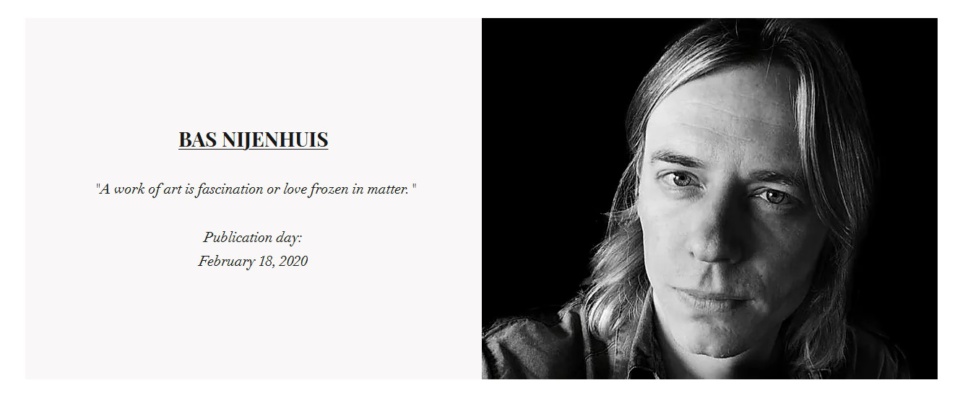 Our next guest (born 1976) is a professional artist living in Groningen, the Netherlands. He creates figurative art, mostly oil paintings. Before this, he studied and worked as a psychologist. Bas' art allows us to give free rein to our own imagination. His art is capable of enveloping us in a world between what is and what is not. It is becoming entrapped in a moment where you can see how each subtle brushstroke gives more than one story to tell and somehow or another you are a witness to this all. His works of art allows us to step before an entrance that contains an array of tales and each one deserves one's attention. In all, his works of art have a certain freedom to them that simply invite you for more.
Drents Museum Assen
I painted live at the Drents Museum, three days to study on Antonio Mancini's 'Lo Studio'.
* A short interview about it after the first day on RTV Drenthe radio: (listen from 46′ 40") here
* a short film was made 25-9 about it at my third day there, also by RTV Drenthe: see it here
Painting live from a masterpainting in a museum was a thrilling experience! I asked permission to do this at the Drents Museum Assen. They had the Italian exposition Sprezzatura in which Mancini was shown with several works.
I asked for three days to study his painting 'Lo Studio' (at the study), and this was allowed. They were very enthousiastic about this. I was the first who painted this way there. The first day was on mondays when the museum was closed, so I was practically alone in there with all the nice paintings. I mostly focussed on the painting itself though.
See the result below after three days: (now I have my own Mancini to look at 'sort off' :))
I have made a specific page for painting on FB, follow me if you want to be kept updated! Thanks, Bas
You can visit it here: