Portraiture
A portrait made
A portrait of yourself, another like family or a pet is a special way of capturing a moment in time. Created on wooden panel, aluminium or Belgian linen with oil paint.
There is limited room for accepting a portrait commission. About 2 each year. Contact the artist about this if you are interested (See footer below)
---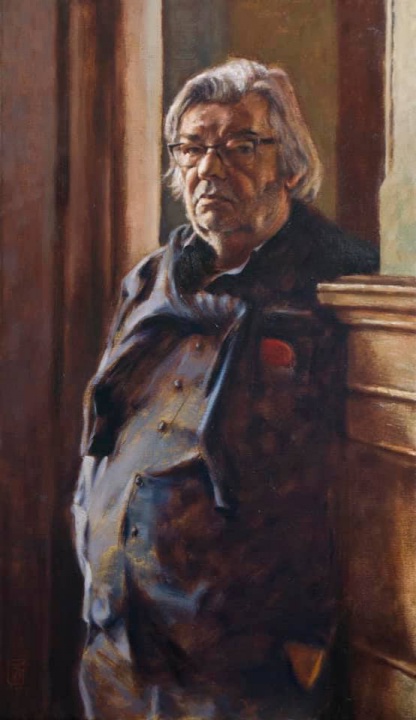 Maarten van Rossem,
art historian and television personality. Painted at the TV show 'Sterren op het doek'.
He choose to take this work home.
Oil on linen.