Schilderen in het Drents Museum
I am allowed to paint in directly from an original from Mancini, 'Lo Studio'. This Wednesday and the week thereafter live to be seen in the museum! This is awesome.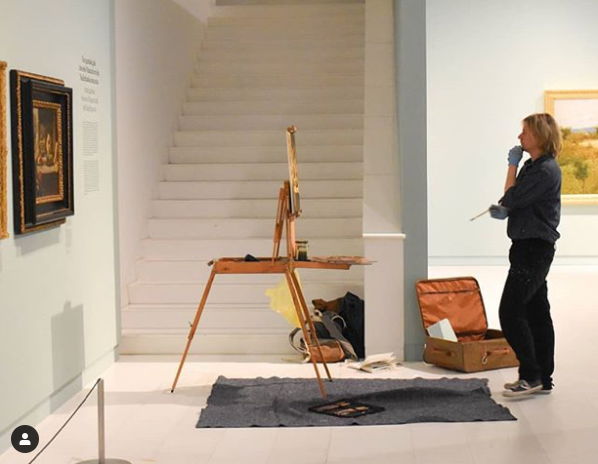 Drents Museum Assen
Bij grote musea zoals het Louvre in Parijs is het een bekend fenomeen: kunstenaars die het werk van grote meesters kopiëren in de museumzaal.
In deze traditie ontvingen wij gisteren kunstenaar Bas Nijenhuis om zijn favoriete werk van Antonio Mancini na te schilderen.
Na zijn bezoek aan #Sprezzatura, vroeg Bas of hij in de zaal mocht schilderen. Het grote voordeel van schilderen in het museum, is dat je het werk zo veel beter ziet dan op een afbeelding.
Gisteren is Bas begonnen aan zijn werk – zonder publiek. Op 18 en 25 september is hij er weer en dan mogen bezoekers meekijken.
Na afloop vertelde hij RTV Drenthe hierover. Luister het na op: https://bit.ly/2kohvOT
of vanaf 46′ 40" hier.