Interview and Feature AR[T]MOIRE
Click on the picture or link below for the full text.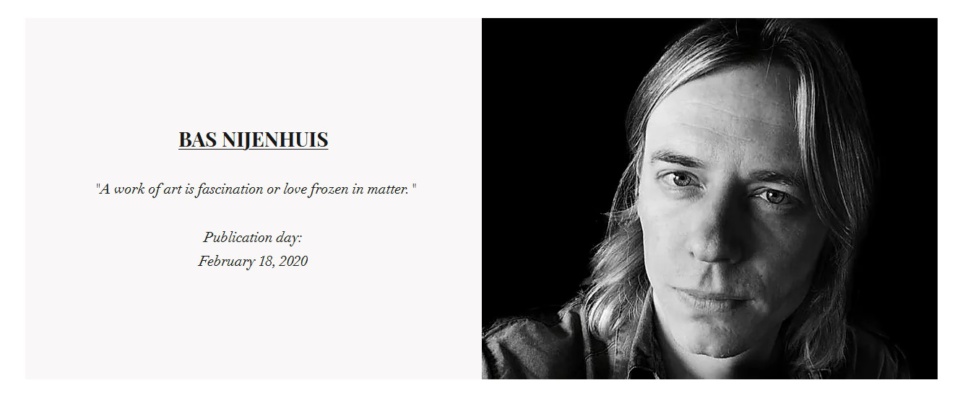 Our next guest (born 1976) is a professional artist living in Groningen, the Netherlands. He creates figurative art, mostly oil paintings. Before this, he studied and worked as a psychologist. Bas' art allows us to give free rein to our own imagination. His art is capable of enveloping us in a world between what is and what is not. It is becoming entrapped in a moment where you can see how each subtle brushstroke gives more than one story to tell and somehow or another you are a witness to this all. His works of art allows us to step before an entrance that contains an array of tales and each one deserves one's attention. In all, his works of art have a certain freedom to them that simply invite you for more.